Board of Directors


| | | |
| --- | --- | --- |
| Ahmad Nizam Abbas | Noreffendi Badron | Abdul Hamid Abdullah |
---
Executive Director
Azrin Abdul Rahim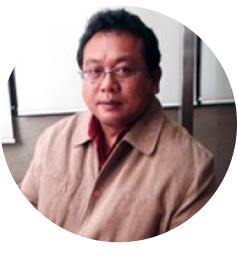 Azrin Abdul Rahim started in the arts industry as a cultural production consultant in 1989 and has introduced many multi-racial and fusion works through various collaborations with local and foreign arts groups. This led to major productions staged at the Esplanade Theatre, Esplanade Concert Hall and Kallang Theatre.

He was trained in Pencak Silat at the age of 5 years and gained his instructor's licence and coaching certificate in 1989. He captained the National Silat Team from 1985 to 1988 in local, regional and international competitions. He started private coaching in Pencak Silat in 1992 and began teaching Silat movements, Silat dance as well as creative and therapeutic movements in schools since 2009. Besides being an avid instructor, Mr Azrin also develops scriptwriting programmes to hone the creative writing skills of his students.

Since 2001, he has been a corporate trainer, offering leadership, teamwork and corporate training for companies. He has vast experience both in conducting programmes for students to professional companies.


He holds a MSoc Sci in professional counselling and is trained in treatment protocol for aggression, clinical risk management and eye movement desensitisation reprocessing (EMDR) and Biofeedback. He is currently working on movement therapy as an alternative to speech therapy. This technique incorporates silat and breathing techniques.
---
---
Artistic Director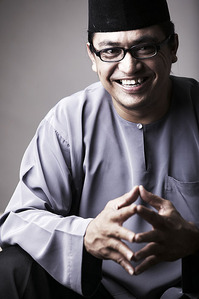 Osman Abdul Hamid joined the People Association and the former Sriwana Malay Dance Group in 1979 and was trained by Mr Nongchik Ghani, Mr Salleh Buang and Mdm Som Said. A tutor/choreographer of the NUS Ilsa Tari since late 1995, he is also the choreographer of the People's Association's Malay Dance Group. His works are often presented together with music.

Osman's works have been regularly showcased overseas. From 1984 to 1991, he represented Singapore at four ASEAN Performing Arts Festivals and in many overseas cultural exchange programmes. His concert, EXPRESSI. . .ERA. . . BERMULA, was highly commended by the performing arts circle. In 1996, his dance was selected by the National Arts Council to be featured in the 4th ASEAN Dance Festival. He also represented the People's Association Cultural Troupe in a special performance in commemoration of the 30th Anniversary of ASEAN in Tokyo, Japan in 1997.

Singapore was represented in the 1999 Chinese New Year Parade in Hong Kong by his choreographed item, which featured a combined performance by the People's Association Malay Dance Group and the Orkestra Melayu Singapura. In 2000, he was selected to lead the People's Association Cultural Troupe to participate in the Asia-Europe Folk Festival at the second Kyongju World Culture EXPO held in Korea. His highly acclaimed works were also featured during the People's Association's 40th Anniversary Celebration concert entitled Harmony in Motion, the Chingay Parade and the Singapore Arts Festival's Festival Village at Fort Canning Park.

In recognition of his talents and dedication in promoting Malay dance in Singapore, Osman was conferred the prestigious Singapore Youth Award (Service) in 1993 and the Young Artist Award by the National Arts Council in 1994. He was also appointed to be part of the Board of Directors of the Malay Heritage Centre (June 2007 - June 2009). In 2011, he was appointed by National Arts Council to be part of the Asian Dance committee as a dance expert, representing Singapore in an Asian Dance Collaboration Meeting in Seoul, Korea. He went to Seoul again in 2012 for a Jury meeting for International Competition of Choreography Plan for Asian Dance Productions.
---